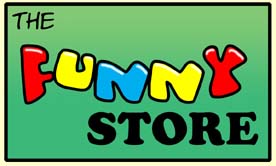 Cartoon Mugs and Other Drinkware
The following cartoon designs are available for drinkware from my stores at Zazzle or Cafepress. To check out the selections, click on either or both of the following links:

Quantity Discounts

For retailers or individuals wishing to send cups or drinkware to a number of people, you can save money with quantity discounts. "Contact me for a quote and assistance in placing your order.